Web Design
and
Development
is intelligence
made visible.
—Alina Wheeler
No one can stress enough on the importance of websites. They're the first thing your customers are going to see. They are the only thing your customers are going to see. We help you design and develop a website that people come back to
Corportae Web Design
We believe in breaking the stereotypes. Fanatic Coders continue to outdo themselves with innovative and responsive web designs for corporates. From handmade icons to custom drawings to witty copywriting, we offer the whole package.
Custom Web Development
Because with changing times come changing designs. Fanatic Coders understand the variable challenges a developing business faces and therefore offers completely customized web development services for your brand.
Landing Page Design
Consumers like it when everything is presented to them at once. Fanatic coders help you develop the most informative and responsive landing pages for specific products or services.
Ecommerce Websites
We understand the importance of online experiences which is why we offer neatly designed, flawlessly optimised, and feature-rich ecommerce websites for your business.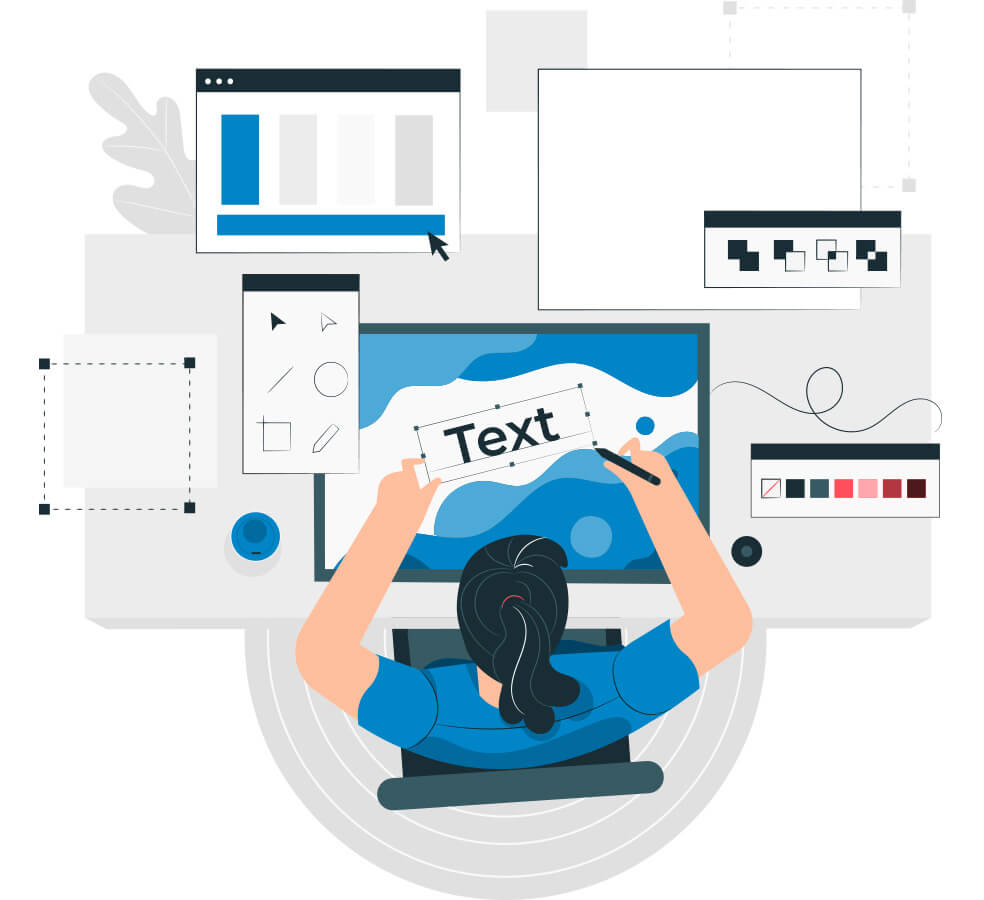 In the world of internet, visual appearance matters. In the world of consumers, connectivity matters. We combine these two elements to create a web design that speaks to your audience, lets them connect with you, and builds a foundational relationship.

Strategy and Planning
We begin by defining, and understanding the goals of your brand. We formulate a framework for major and minor milestones and list down the steps to be taken.

User Experience
We create wireframes and blueprints for each core page on your website to analyse the way your customers will experience them.

User Interface
The next step is to design the way customers will use the set template(s) for each web page.

Approval
We deliver the finalised artwork.
In the world of internet, technology matters. In the world of consumers, ease matters. We combine these two elements to develop a website that is easy to use, in touch with the latest technology, and keeps your audience satisfied.

HTML/CSS & Responsive
It all begins with conceptualisation. We create the base HTML/CSS file for all the core templates based on the approved design. We examine the template files across all the possible electronic devices to truly know the ins and outs of the design.

Population & Testing
There is no such thing as empty websites. We populate your website with relevant content, copy, and imagery.  After that we examine the performance of the design across different web browsers and devices.
.

Customisation
Because we create what you want. We develop optimal functionality on the website or integrate it with an existing CMS—whatever works best for your brand.

Deployment
We open the website to you and your audiences on cloud or any hosting service whichever suits for your website.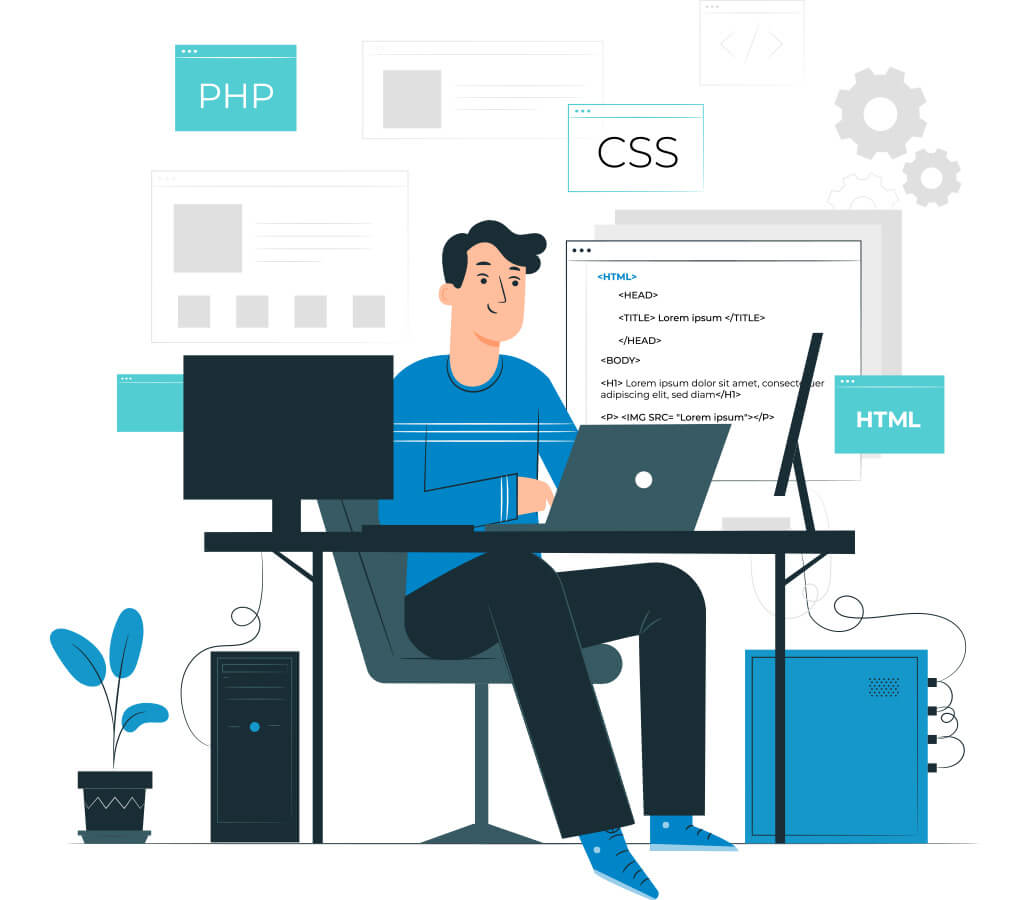 Bespoke Web Solutions
Websites that look good and work better.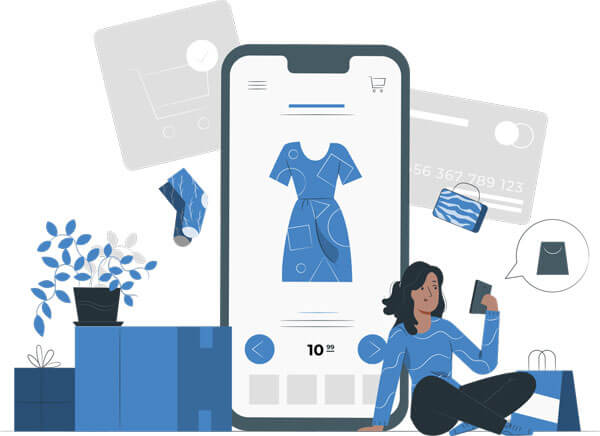 Fanatic Coders specialise in professionally designing and developing online stores that not only define your brand but are aimed at reaching your business goals. From web pages to complete websites, responsive communications to graphics, we materialise your vision of an online business.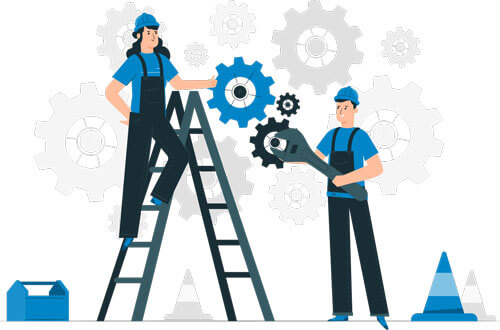 We like to ensure that your website is up-to-date and in sync with the latest advancements. From content and image updates to customer support and whole experience, our website maintenance services take care of your online persona well within your budget.
We have served more than
100 clients at present.