Search Engine
Optimization and
PPC
The best place to hide a body is page two of Google.
—Anonymous
Optimizing your digital brand is not about gaming the system but learning to play by the rules. This is what the Fanatic Coders help you do. We combine research and technical know-how with our experience and create SEO & PPC strategies that deliver nothing but the best results for you.

Search Engine Optimisation
Optimising your digital brand is not about gaming the system but learning to play by the rules. This is what the Fanatic Coders help you do. We combine research and technical know-how with our experience and create SEO & PPC strategies that deliver nothing but the best results for you.

Pay Per Click
We make Google list you on its first page. There is no other way to be. Well-researched and carefully crafted SEM strategies are how Fanatic Coders helps you get noticed.
Countable Search Engine Solutions
It is not enough to just exist on the first page. You must be seen.












Meet Fanatic Coders the SEO agency that bring
more traffic and leads for your brand.
Instead of reasons.
Top Rankings
Through our unmatched techniques. We support ethical SEO practices and therefore dedicate our time and research into studying ways that will place your brand on the priority results online along with ranking for local audiences.
Not Just Traffic
Traffic that matters. Keywords are the key. Pun intended. We optimize and fine-tune your keywords to those that bring more prominent searches towards your website. This, in addition to a hike in web crawlers for just the right keywords.
Countable Results
That convert. Fanatic Coders works with transparency to understand the expectations you have from your SEO campaigns. This helps us in keeping you in the loop of the results and helping you understand just exactly what is working with your audience.
The bidding plan is based on your needs: Regardless of whether you are concentrating on Clicks on your Ads or impressions or on conversions. Google AdWords being an online advertising service, we at Fanatic Coders enable you to set a day to day spending plan, the sum you're willing to spend every day, overall, for every promotion crusade in your account. Businesses that employ AdWords can create relevant ads using keywords that people who search the Web using the Google search engine would use.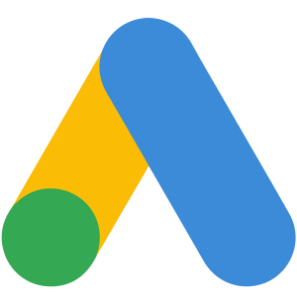 Every sale happens through the connection with your audience. Being a top SEO company in Himachal Pradesh, we always strive to reach your prospective clients through posts and content relevant to them. Using SEO white hat services, we increase the engagements (Viz. Post likes, Comments, Resharing) on social media. Fanatic Coders has been and continues to be fully committed to following the principles of white hat SEO services over India and whole World.






















Fanatic Coders hold high the banners of authentic and result-oriented SEO methods and technologies. We don't just look for traffic for your website. We focus on quality traffic with fine-tune keywords, extensive research, and optimal detailing.
Business Evaluation and Website Analysis
Our SEO experts familiarize themselves with the ins and outs of your business while understanding your target audience and business goals. We then analyze your current website's code, mapping, content, and keyword density to understand its strengths and weaknesses
Strategic Goal Development
After a thorough analysis, we collect the most number of keywords that can create valuable traffic for your site. Taking this, we develop a customized plan outlining the strategies we'll employ to transform your current website into something that ranks above your competitors through keywords that your target audience uses the most.
Technical Setup
This is where the SEO technical prerequisites come into play. We implement the dashboards, analytic systems, and other tools for your entire website. With the help of keywords planning tools, we put into the structure the dimensions of the keywords that your business is related to.
Optimisation Execution
Now that everything is in place, we execute strategies for on-site and on-page optimization. From cleaning your site's code, content, and structure to mapping keywords usage, we optimize your website to the whole.
Continuous Optimisation
Fanatic Coders believe in offering ongoing services. Our SEO services including optimisation, link-building, consultation, and strategy along with blogging continue till our contract expires.
#1:

Who will work on my project?

Every client is assigned a specialist from our team of thoroughly trained and experienced SEO specialists. This SEO specialist will be your point of contact with Fanatic Coders. Also, he/she will report to a director who will review all products and services before they're sent to you.
#2:

How will you identify keywords for different businesses?

Initially, we will study and analyze your business with the help of a formal questionnaire. This helps us collect maximum keywords that can create valuable traffic for your website. We will then evaluate these against the results we get from our keyword planning tools to filter out just the most relevant and countable keywords.
#3:

How will you study my business for identifying the right keywords?

The first thing we do is send you a formal questionnaire following which we will connect over a call or meet you in person to analyze your answers. After this meeting, we extend our research to develop a specific strategy for your business.
#4:

Will the changes you make to my website completely change the site?

If our contract with you is to upgrade your website with keyword addition, we will change only the technical things i.e. code, tags, and the new keywords. Under this contract, we do not interfere with the current design and structure of your website. You will be notified of every change, big or small, we make.
#5:

How frequently will I get reports?

Fanatic Coders will send you monthly SEO reports for your business. If you need more reports, you can always send across the message through your point of contact.
#6:

What about the ideas that I have?

You can let us know these ideas in the initial meetings or as and when you think of them. We will sit with you analyze how your ideas will impact your website results and then include them in the design.
#7:

How do you analyze the competition?

First, We will identify the keywords related to your business that rank high on Google. Then we evaluate your competitors for these keywords. Using our tools, we study and understand the structure of the websites that rank high for these keywords and frame a similar, but more productive, strategy for you.
#8:

How long will it take to get started?

As soon as you give us the go ahead.
#9:

Can I access my website to view the changes?

Absolutely. You will be notified of each and every change made to your website. In addition, you will be provided with monthly SEO reports. And you can always ask your point of contact for any figures that you may require.
#10:

How do you take care of backlinks?

We combine outreach features with set periodic blogging and increase social shares and exposure for your website.